$1.39 PER STRIP
25 STRIPS/PK
FREE SHIPPING OVER $99
FOR BULK PRICING CALL 1 800-921-8241
LSD Drug Test
The LSD drug test strips provide quick results within five minutes.

Our Lysergic Acid Diethylamide drug testing strips possess a cutoff level of 20 µg/mL

Easy and convenient to use.
Ovus Medical's LSD drug test strips are designed to determine Lysergic Acid Diethylamide in human urine.
D-lysergic acid diethylamide, or LSD, is a compound of the lysergamide class known for its powerful psychedelic effects on humans. LSD is most commonly ingested orally in the form of blotter or perforated sheets of paper. LSD has a duration of action of 8 to 12 hours, with residual effects sometimes lasting anywhere from 12 to 48 hours.
Drug Testing Strips; A simple solution
Safe and accurate. Our urine drug test strips are 99% accurate; you can feel confident of safe, dependable, and precise drug testing at all times

Easy to use. Just dip it in the urine sample, and you'll get results in a few minutes—no need to wait

Convenient. These test strips are fast and easy to use in the privacy of your home or office

Affordable. All our testing strips are economical and available in bulk with quantity discounts

Accurate. Our test strips provide an accuracy rate of 99%

Available in bulk quantities

LSD and drug tests

LSD drug test urine

---
Can LSD cause seizures?
Although traditional hallucinogenic drugs such as marijuana and lysergic acid diethylamide (LSD) are not typically associated with seizures, newer synthetic hallucinogenic drugs can provoke seizures.
What is LSD?
Lysergic acid diethylamide is a hallucinogenic drug. Effects typically include altered thoughts, feelings, and awareness of one's surroundings. 
---

Is LSD addictive?
LSD is not considered to be addictive nor does it cause compulsive use. One reason is that the intense, long-lasting experience, which can be physically and mentally challenging, may cause people using LSD non-medically to limit their frequency of use.
How long does LSD take to kick in?
Most people report they begin to feel the effects of one tab of acid within 20 to 90 minutes of taking the drug.
---
Forensic Use Only
This test  is exclusively intended for use in Criminal Justice and Law Enforcement testing purposes. It does not include testing intended for Federal Drug Testing programs. This drug test is not FDA cleared.

Additional information
| | |
| --- | --- |
| Weight | 0.01 lbs |
| Dimensions | 3 × 2 × 1 in |
| Package size | 25 in pack |
| Drug tested filter | |
Strip testing Instructions
LSD Test Strips Procedure:
Remove the LSD test strip from its sealed pouch, or remove from the canister, and use it as soon as possible. For the best results, the test should be performed within an hour. The canister should be closed tightly after removing any strips.
Hold the LSD test strip by the end, where the product name is printed. To avoid contamination, do not touch the strip membrane.
Holding the strip vertically, dip the test strip in the urine specimen for at least 10-15 seconds. Do not immerse past the maximum line (MAX) on the test strip.
After the test has finished running, remove the strip from the specimen and place it on a non-absorbent flat surface. Start the timer and wait for the colored band(s) to appear. The result should be read for 5 minutes. Do not interpret the result after 10 minutes.
How To Interpret Test Strip Results: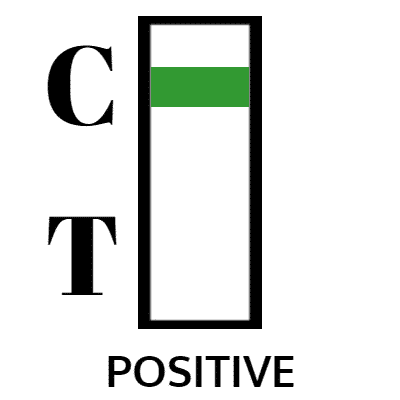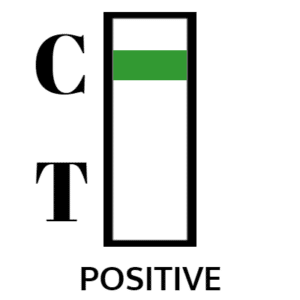 Positive: Only one colored band appears, in the control region (C). No apparent colored band appears in the test region (T).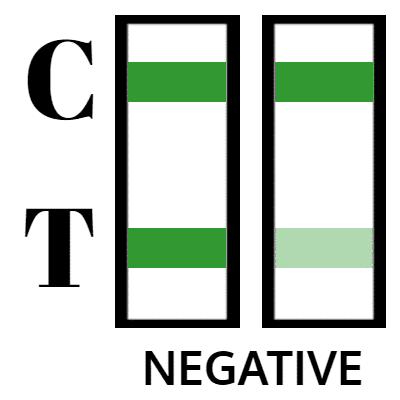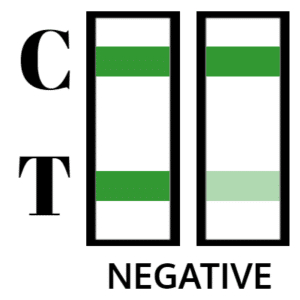 Negative: NEGATIVE: Two colored bands appear on the membrane. One band appears in the control region (C) and another band appears in the test region (T).
Invalid: Control band fails to appear. Results from any test which has not produced a control band at the specified read time must be discarded. Please review the procedure and repeat with a new test. If the problem persists, discontinue using the kit immediately and contact your local distributor.