PCP Urine Drug Testing Strips (Phencyclidine)
PER PACK OF 25
FREE SHIPPING over 4 boxes
PCP Drug Testing Strip
Ovus Medical's rapid PCP Drug Testing Strip is a preliminary test for detecting Phencyclidine (PCP) at the cut off of 25 ng/ml. This testing strip is 99% accurate, and is CLIA waived and FDA approved.
Drug Testing Strips; A simple solution 
Safe and accurate. You can feel confident of safe, dependable, and precise drug testing at all times. 

99% accuracy

Easy to use. Just dip it in the urine sample, and you'll get results in a few minutes—no need to wait.

Convenient. These test strips are fast and easy to use in the privacy of your home or office. 

Affordable. All our testing strips are economical and available in bulk with quantity discounts. 

Accurate drug testing. Our test strips provide an accuracy rate of 99%.

Results in 5 mins
Urine drug testing
---
What is Phencyclidine?
Popularly known as PCP or angel dust, Phencyclidine is used for it's mind altering effects. Users will typically snort PCP or inject it into a vein. Once PCP enters the system, it concentrates on the brain and fatty tissue. 
PCP Effects:
PCP stimulates the central nervous system, when taken in small doses. It also will boost a person's wakefulness and alertness. Furthermore, it decreases the sensesof pain and touch. This gives the user and overall feeling of wellbeing. However, large doses of Phencyclidine (PCP) can lead to death due to convulsions, heart and lung failure, and coma.
What is phencyclidine intoxication?
Medical management of intoxication with phenylcyclohexyl piperidine (PCP), also known as phencyclidine, is primarily supportive and encompasses treatment of agitated behavior, seizures, and hyperthermia. Therefore, close monitoring of vital signs including temperature is required. If delirium is severe and compromises patient or staff safety, deep sedation with endotracheal intubation may be necessary.
Additional information
| | |
| --- | --- |
| Weight | 0.1 lbs |
| Dimensions | 3 × 2 × 1 in |
| Drug tested | Phencyclidine (PCP) |
| Package size | 25 in pack |
Strip testing Instructions
PCP Test Strips Procedure
First, remove the urine PCP drug test strip from the sealed pouch and use it within one hour
Second, immerse the strip into the urine with the arrow pointing towards the urine
Third, take the strip out after 15 seconds and lay the strip flat on a clean, dry, non-absorbent surface.
Finally, read the result in 5 minutes.
How To Interpret PCP Test Strip Results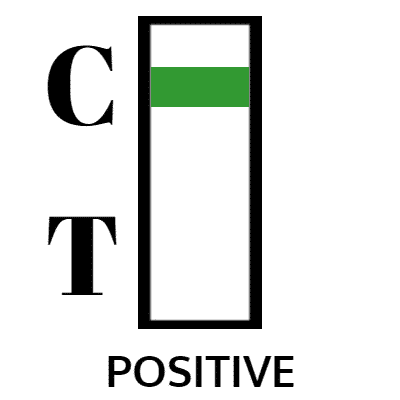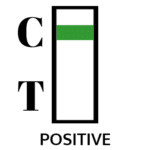 Positive: Positive test result is indicated as two colored bands appear on the membrane. One band appears in the control region(C) and another band appears in the test region (T).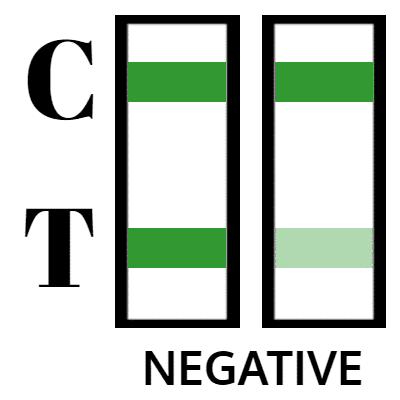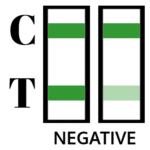 Negative: Negative test result is indicated as only one colored band appears in the control region©. No colored band appears in the test region (T).
Invalid: Please note that in case-control band fails to appear, the result shall be deemed as invalid. Any result which has failed to produce a control band at the specified read time must be discarded. Please review the procedure and repeat with a new test. If the problem persists, discontinue using the kit immediately and contact your local distributor for assistance.