BLOWOUT SALE 13 & 14 Panel Drug test Cups
WHILE THEY LAST!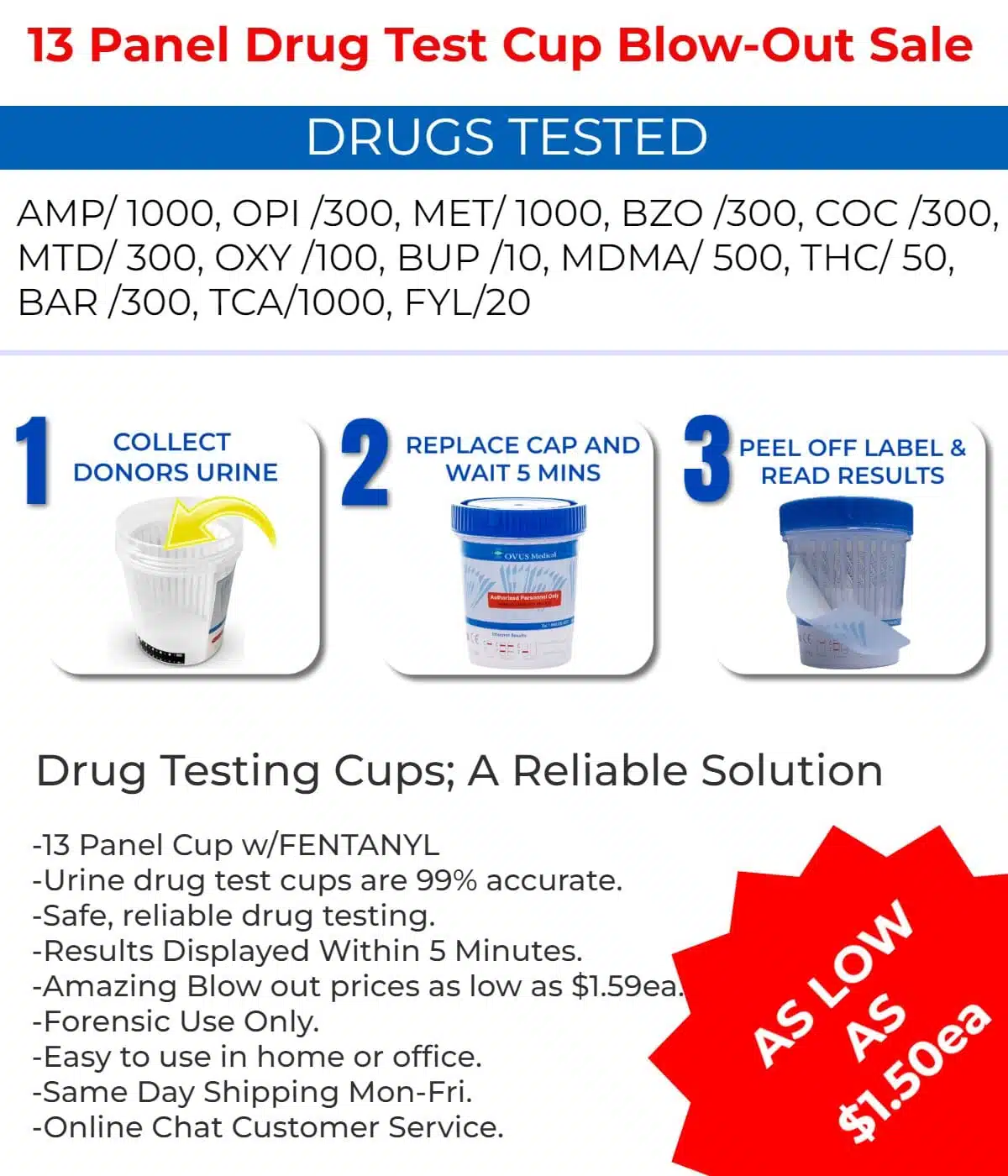 Are you searching for a reliable, accurate drug-testing solution? Look no further than Ovus Medical's 13-Panel Drug Test Cup! Our state-of-the-art cups are easy to use and come with lower cut-off levels, making them ideal for drug monitoring. With 99% accuracy, these result will give you the peace of mind that you need.
Our testing supplies adhere to stringent requirements set by organizations such as SAMHSA and are perfect for employers, medical professionals and concerned parents alike. All you have to do is collect a urine sample and our advanced test will reveal traces of commonly abused substances with ease. Don't wait – this big blowout sale won't last long! Get your 13-Panel Drug Test Cup now from Ovus Medical and rest assured that your results are always dependable and precise.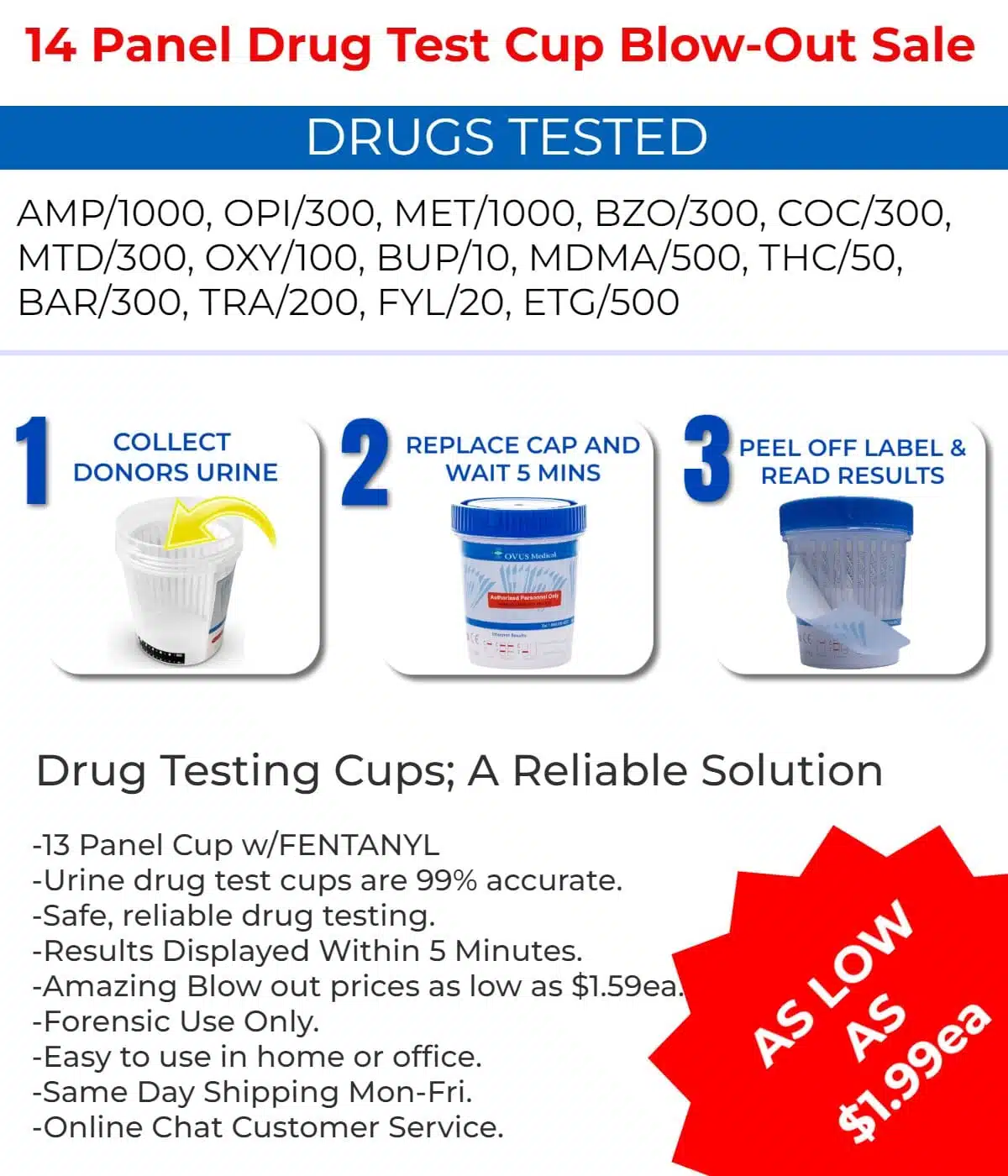 Healthcare professionals and substance abuse treatment centers, we've got just the thing for your drug testing needs! Our 14 Panel Drug Test with Fentanyl is the next-level of fast and accurate tests you've been waiting for.
That's right – this urine test cup can provide results in 5 minutes so you can get on with providing quality healthcare at your facility. And it's SIMPLE to use – no drip screw top lid or leakage problems whatsoever. Plus, our cups adhere to SAMHSA cutoff levels, making sure that accuracy and reliability are always up to par.
We're having a huge sale on these while supplies last, so make sure to get your 13 Panel or 14 Panel Drug Test with Fentanyl today at unbeatable prices! Not only that but each cup has a generous two-year shelf life from date of manufacture so you can depend on them for years to come. Don't miss out, grab yours today and make drug testing easier than ever before!
Finding the right drug test can be tricky. That's why we offer an array of drug testing cups that are reliable, accurate, and cost-effective. Our BIG SALE- 12 or 14 Panel Drug Test Cups with Fentanyl gives you all the same features as other drug tests, plus a few added bonuses. With our 13 and 14 panel blow out sale, you can get amazing prices as low as $1.59 – $1.99 per cup!
These tests are easy to use in the privacy of home or office, so you don't have to worry about compromising on accuracy or reliability. Plus, they feature fast results so you won't have to wait around for your results – they will be displayed within 5 minutes! Plus, with our convenient online customer service live chat option and same day shipping Mon-Fri, you'll never be left in the dark when it comes to answers or purchase details.
For unbeatable accuracy and pricing with informed customer support – nothing beats the BIG SALE!!  Make sure to take advantage of this amazing offer today before it goes away!