Tramadol Drug Test Strips
TRAMADOL DRUG TEST STRIPS
$0.59 PER STRIP

FOR BULK PRICING CALL 1-800-921-8241
Additional information
| | |
| --- | --- |
| Weight | N/A |
| Dimensions | N/A |
| Drug tested filter | |
Strip Testing Instructions
All our products ship on the same
day if
ordered Monday – Friday by 3:00 pm EST
1. Remove the test strip from the unopened pouch and use it promptly to get the best and most accurate results. Ideally, the test should be conducted within one hour after removing the test strip from the package.
2. Carefully hold the test strip by the end where you can see the product name. Please don't touch the strip membrane with bare hands to avoid contamination.
3. Dip the test strip upright in the cup comprising the urine specimen for a minimum of 10-15 seconds. Do not dip the strip past the entire line (MAX) on the test strip.
4. As you immerse the strip in the urine specimen, the test will begin to process, and color will appear across the membrane.
5. After the test strip has finished processing, take out the strip from the urine specimen cup and place it on a non-absorbent flat surface. Start the timer and wait for the colored band(s) to appear. Within 3 minutes, you will be able to read the result. Refrain from attempting to interpret the outcome after 10 minutes.
COLLECT
Remove the urine drug test cup from the sealed pouch as soon as possible and use it.
WAIT
Verify the temperature of the specimen after 2-4 minutes by examining where the green dot emerges. On the relevant temperature line, a green dot will emerge.
READ
When you're ready to understand the results, remove the label. The results of the tests should be read within 5 minutes. After 8 minutes, do not interpret the result.
How To Interpret Test Strip Results:
Positive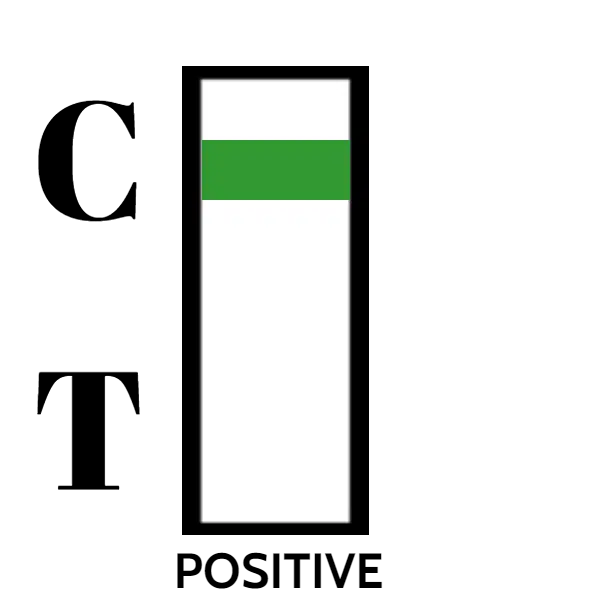 Only one colored band appears in the control region ©.
No apparent colored band appears in the test region (T)
Negative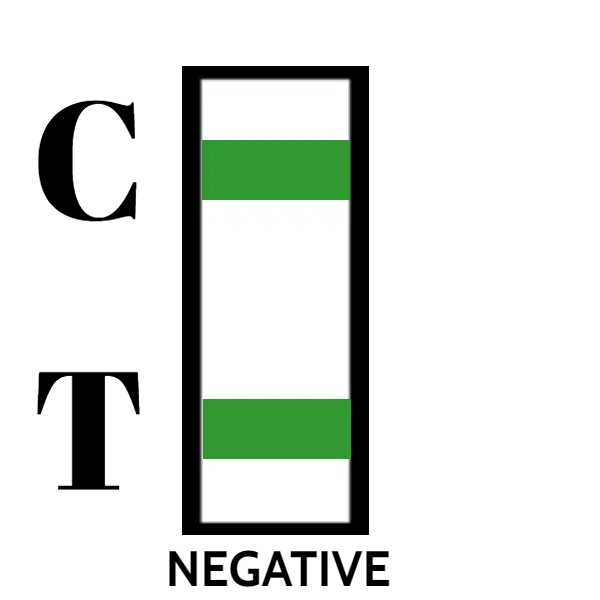 Two colored bands appear on the membrane.
One band appears in the control regions ©, and another in the test region(T).
Invalid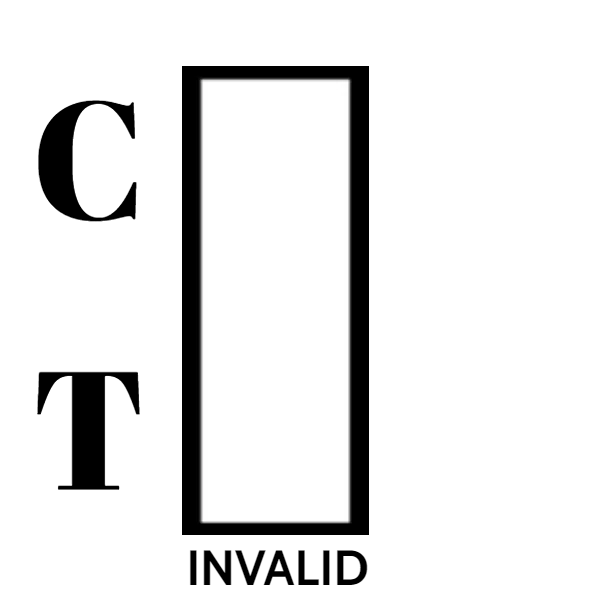 Any result without a control band at the specified read time must be disregarded.
Retest the procedure. If the problem persists, discontinue using the kit and contact your local distributor.
Forensic Use
What is Forensic use only?
Forensic Use Only devices are meant to be sold for research purposes only. The FDA does not regulate these devices, and they are solely to be used as screening instruments. Please send the device to a laboratory for confirmation if more information is needed about the results of a forensic use only drug test.
Courts, police departments, probation/parole offices, juvenile detention centers, prisons, jails, correction centers, and other law enforcement organizations, as well as laboratories or other establishments that provide forensic testing for these institutions, are all eligible users.
Forensic Applications Only gadgets are not designed, tested, manufactured, or labeled for use in other settings such as clinical diagnostics or the workplace.
What does it mean when something says "For Forensic Use Only"?
This indicates that the drug testing gadget has not received FDA 510k approval. This type of drug test should not be used for job screening, pain management screening, or any other reason. These tests are only used in law enforcement, prisons, the military, and other government institutions to test for drugs.
What products are included in this category?
Some saliva/oral drug detection products are only meant to be used in forensic situations. Furthermore, some specialty tests (such as our K2/Spice drug test) are designed exclusively for forensic use. This category could possibly include other screening equipment. Any forensic-only equipment on our site will be explicitly stated on the product page.
Delivery & Shipping

USPS and FED EX Ground & Expedited Services are subject to delays due to labor challenges.
FED EX will not deliver to PO Boxes, and there are No Saturday or Sunday deliveries.
FED EX OVERNIGHT is delivered the next 'business day', only if your order is placed before 3:00PM EST.
FRIDAY OVERNIGHT orders are delivered on Monday and do not include holidays.
En español
¿Necesita un método preciso y rentable para detectar el abuso de alcohol? No busque más: ETG Test – Tiras reactivas para alcohol de Ovus Medical. Con este instrumento de análisis fiable y de acción rápida, detectará fácilmente trazas de glucurónido etílico (ETG) en la orina humana. Con nuestro kit se acabaron los días de ansiedad y espera de los resultados, ya que los resultados positivos pueden verse en sólo cinco minutos
Además, nuestra prueba es más sensible incluso que las tiras reactivas de alcohol tradicionales utilizadas en la mayoría de los centros médicos. Esto significa que incluso el más mínimo contenido de etanol puede ser detectado hasta 2 o 3 días después del consumo. Es importante tener en cuenta que nuestro kit es especialmente sensible; incluso una bebida puede dar lugar a una lectura positiva, aunque debe ser consumida dentro de las 24 horas anteriores a la prueba.
En Ovus Medical, nos esforzamos por proporcionar a los centros de tratamiento de abuso de sustancias y a los médicos los mejores productos de laboratorio y suministros para pruebas de drogas disponibles en el mercado hoy en día. Con nuestro ETG Test – Tiras de prueba de alcohol, no sólo ahorrará tiempo con resultados rápidos, sino que también se beneficiará de conocer los niveles de alcohol de sus pacientes con una herramienta fiable. ¡Consiga la suya hoy mismo!
¿Busca una forma precisa y fiable de medir el consumo de alcohol? Presentamos ETG Test: Tiras de prueba de alcohol diseñadas para ayudar a detectar y controlar los niveles bajos de alcohol en el cuerpo. Estas tiras de prueba de alcohol cuentan con calibración de precisión para lecturas exactas cada vez. Además, su nivel de detección es lo suficientemente alto como para evitar falsos positivos debidos a ingestas parásitas de alcohol, por lo que puede confiar en sus resultados. Tanto si es un médico como un centro de tratamiento de abuso de sustancias, ETG Test es la herramienta perfecta para proporcionar información rápida y fiable sobre el consumo de alcohol. Con nuestras tiras, puede eliminar las conjeturas a la hora de medir niveles bajos de alcohol en sus pacientes y darles la tranquilidad de que se les está realizando la prueba de forma precisa y fiable en todo momento. No espere más: pruebe ETG Test hoy mismo y compruebe por qué se está convirtiendo rápidamente en el estándar de referencia a la hora de medir el consumo de alcohol.
Tramadol Drug Test Strips; A Simple Solution
Urine drug test strips are accurate and reliable.

Safe and efficient urine drug testing.

Easy and convenient for home or office.

Same Day Shipping Mon-Fri.

Bulk Discounts Available.

Affordable tramadol testing.

Cut-Off Level

100 ng/ml.

Forensic Use Only.
HOW TO USE: Tramadol Drug Test Strips  (see the detailed instructions tab above)
Why The Tramadol Drug Test Strips?
At Ovus Medical, we understand that diagnosing substance abuse can be complex and time consuming. That's why we've developed our Tramadol Drug Test Strips to give healthcare professionals additional peace of mind when it comes to monitoring drug addiction treatment. Our user-friendly strips make monitoring the presence of Tramadol in patients fast and easy.
And with reliable testing results returned within five minutes, our drug test strips are perfect for any doctor or substance abuse treatment center that wants accurate testing on its patients without having to wait around for long periods of time.
Are you seeking an easy approach to keeping track of tramadol abuse? Take a look at Ovus Medical's Tramadol Drug Test Strips! Within five minutes, these simple-to-use test strips deliver quick and accurate results.
Our TRA testing strips have a cutoff level of 100 ng/ml, making them a reliable method of determining the presence or absence of tramadol in the body.
Tramadol is used to treat moderate to severe pain, particularly post-surgical pain.
Extended-release capsules or tablets are used to treat chronic pain.
MORE INFO
Warnings
People who take tramadol have been said to have seizures. If you take more than the suggested dose, you are more likely to have seizures. People with a seizure disease or who take certain antidepressants or opioids are also more likely to have seizures.
Tramadol shouldn't be used if you are depressed or have a history of getting hooked on drugs.
You shouldn't take tramadol if you have trouble breathing, a blockage in your stomach or intestines, or if you've recently used alcohol, sedatives, tranquilizers, narcotics, or an MAO inhibitor (isocarboxazid, linezolid, methylene blue injection, phenelzine, rasagiline, selegiline, tranylcypromine, and others).
Tramadol can slow or stop your breathing, and it may make you want to do it all the time. MISUSING THIS MEDICINE CAN LEAD TO ADDICTION, OVERDOSE, OR DEATH, especially if a child or someone who doesn't have a prescription takes it. Don't let anyone else get to this drugs.
Tramadol shouldn't be given to anyone under the age of 12 or to anyone under the age of 18 who just had surgery to have their tonsils or adenoids taken out. No one under the age of 18 should be given Ultram ER.
If a woman takes tramadol while she is pregnant, her baby may have withdrawal signs that could be life-threatening.
If you mix this medicine with alcohol or other drugs that make you sleepy or slow your breathing, you could have dangerous side effects.