SAME DAY SHIPPING MON-FRI ON ORDERS PLACED BEFORE 3:30PM




ALWAYS IN STOCK * LOWEST PRICES
Ovus Medical offers drug testing supplies in bulk.
Lowest prices on drug test cups, strips, dips & swabs.
INDICAID®COVID-19 Rapid Antigen Test – Instant Test
Point of Care Rapid Antigen Test
Facilities must be CLIA Waived
Clia Waived certificate is required before shipping
Rapid results within 15 minutes – 25 Tests Per Box
No training or equipment needed
FOR QUANTITY PRICING CALL 1.800.921.8241
AS LOW AS $4.60ea IN QUANTITY
LIVE CHAT SUPPORT


We offer online support via email and live chat weekdays between 9:00AM -5 PM EST. All Customer Care Advisors are real, friendly humans working from our headquarters. We love answering questions, solving problems, and helping you make important buying decisions about our products.
Contact Us 
Ph: 1-800-921-8241
Fax: 1-888-882-4817
BULK ORDERS
 
5000+ pcs / Containers


Please send us your questions or comments. We will get back to you as fast as possible regarding drug tests in bulk.
Contact Us 
[email protected]
[email protected]
Ph: 1-800-921-8241
Fax: 1-888-882-4817
FREE SAMPLE CUPS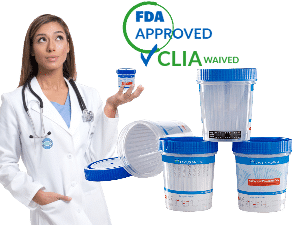 If you would like to receive two free samples of our 12 Panel FDA / Clia Waived urine drug test cups, please contact us.
Contact Us 
[email protected]
[email protected]
Ph: 1-800-921-8241
Fax: 1-888-882-4817