Drug Prevention on Halloween: Beware of Drug-laced Candies
Purchase Drug Testing Supplies Here
Halloween, one of the most celebrated holidays in the US, is a few weeks away. This year, parents have something new to look out for drug-laced candies. A lot of drug-laced edibles, many of them candies, are hitting the streets. This makes drug prevention a more challenging concern than ever.
Parents, guardians, and drug prevention centers must be on the alert. This is to ensure that the treats given away this spooky season are safe for kids to eat. In a recent search, police seized drug-laced Nerds Rope containing 400mg of THC. Warning labels identify the candy as being "for medical use only." The labels also say people must keep the candy "out of the reach of children and animals."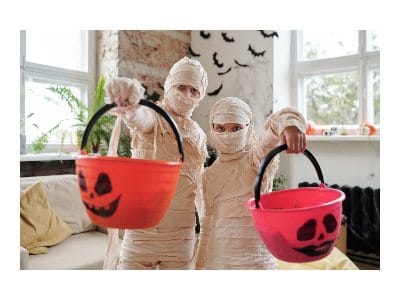 The Ferrara Candy Company manufactures Nerds. They also make other popular brands like Baby Ruth and Butterfinger. They say the drug-laced product is counterfeit. The genuine product is safe for consumption, they claim. Major retailers across the country sell them.
"Legal Use" Poses A Few Problems
Medical marijuana is legal in many parts of the country. Doctors prescribe it to those who suffer from certain medical conditions. It is not for recreational use. People smoke it, but it is also available as oils, edibles, and capsules. To prevent drug abuse, parents need to be extra vigilant.
Authorities have warned about the potential hazards found in Halloween candy. In one instance, they found methamphetamine in a child's trick-or-treat candy.
Parents should check their children's candy before allowing them to consume the treats. You can better tell drug-laced edibles apart from real candy with careful inspection.
Drug Prevention: How Parents Can Help
Here are a few basic rules that parents and caregivers might want to follow for their kids' safety:
Don't let your kids snack on treats while they're out trick-or-treating.

Tell your kids to wait till they get home and let you inspect their loot before they eat anything.

Warn your kids not to accept or eat anything not commercially wrapped. Watch for signs of tampering. Some indicators to look out for are discoloration and holes or tears in wrappers. Throw away anything that looks suspicious.
Spotting Drug-laced Candy
Packaging can be deceiving. Small children often know no better and might ingest items they mistake for candy. Teens may see these drugs as less dangerous based on their looks.
Parents and caregivers must identify meth- and marijuana-laced candy and other treats. Here are a few facts the DEA and other drug prevention law enforcement agencies share to help:
Drug-laced edibles come in many forms, including chocolates, suckers, and gummies.

Marijuana's active ingredient is THC. Manufacturers cook it into food, often in candy bars, gummies, and baked goods. It is odorless. Manufacturers package marijuana-laced candy with names like Twixed and Munchy. Lollipops and pills come in different shapes. These include Hello Kitty, Homer Simpson, and the Minions from "Despicable Me."
Methamphetamine
Methamphetamine is a "bitter-tasting crystalline powder." It is an odorless but addictive stimulant often cooked into gummies or hard candy. Recently, a boy from Ohio

 collapsed at home after trick-or-treating. In the hospital, he tested positive for methamphetamines

. Doctors say he collapsed after eating candy and playing with fake plastic teeth. Police remind parents to be careful with both precious and non-candy items. Check play jewelry and things like counterfeit teeth before letting children have them.

Some multicolored "candies" are methylenedioxy-methamphetamine. Also called MDMA, it is a synthetic drug that alters mood and perception. Its chemical structure is like those of stimulants and hallucinogens. It is also called ecstasy or molly.

A woman in California ate a Snickers bar laced with LSD. She was driving when she ate the candy bar and began to feel the effects of a panic attack and euphoria. She was rushed to a local hospital and had to wait for the hallucinogen to wear off.

Items are often packaged in unusual wrapping. Some have misspelled labels, or they can smell odd.

Some manufacturers leave the food or candy unwrapped or unmarked.
What To Do
Are your kids' Halloween treats laced with drugs? Here's what you need to do to help with drug prevention:
Keep the item for testing.

If a child ingests the treatment, seek immediate medical attention.

Call the local police.
Need more information about effective drug prevention this Halloween? Read more on this topic at the Ovus Medical blog today!