Purchase Urine Drug Testing Supplies Here
Treatment for drug abuse can be complex. Good drug rehab involves many actions.
The drug rehabilitation facility is a very important part of one's road to sobriety. The type of rehab center is an important decision. This choice should depend on the certain factors and the needs of the person wanting recovery.
It's a good idea to know the patient's substance abuse problem. To know the kind of drugs they use. One should also think of the length of treatment. The living arrangements. And the financial concerns that may need to be considered when making their decision.
Rehab Centers: What Types Are There?
Outpatient care
Sometimes it's better to have the patient go to the rehab center for intervention. Then go home at the end of the day where the work continues on their own time. This means being sure that the patient's living situation is supportive of the treatment process. Also, that the family members agree with the rehab center's therapists. 

This approach might not be as comprehensive as the patient staying in the rehab center. However,  the sense of self and responsibility given to the patient adds to the recovery process.
In-house or residential rehabilitation
Patients who may require constant supervision may be better off at in-house programs. Rehab centers located where they choose themselves. This would  provide more time and opportunity for the therapists to talk with their patients.

These types of settings also remove the patient from the outside distractions that may encourage drug abuse. Often, taking the patient away from bad influences is already a step towards recovery.
Residential rehab programs usually last for over 60 days. However, the needed length of a rehab program varies. It depends how serious the problem is. Also, it may be a good idea to keep the patient away from the old environment for a longer period of time.
When patients are trying to escape stressful situations, more time away could help them deal with their problems. Some cases require even less than a 30-day program to inspire drug recovery.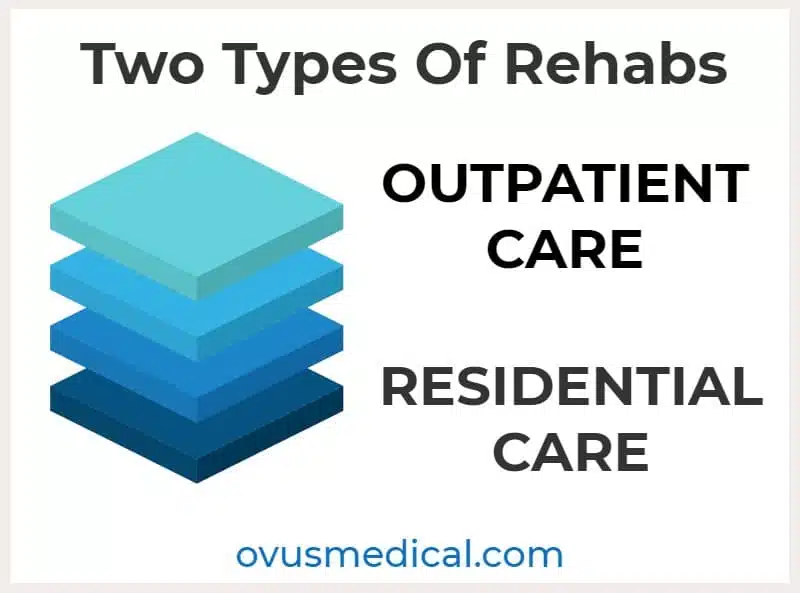 Financial considerations
Most people think that costly programs produce better results. So-called luxury programs do not always offer cushy housing and gourmet dining. But they do have a higher amount of qualified staff to patients, therefore having better success.
Then you may also consider paying with insurance or going to one of the government-funded rehab programs. They may be less available due to longer waiting lists. But they could be just as good, as long as the rehab centers are staffed with qualified experts.
You can find a wide variety of drug abuse treatment centers here.
Keeping things legit
In any case, it is very important that all products involved in drug rehab centers, mostly the drug tests used for monitoring progress are reliable. They should be guaranteed by legal agencies. Check out the Ovus Medical blog site to learn about the multi panel urine sample cups trusted by most rehab centers throughout America.