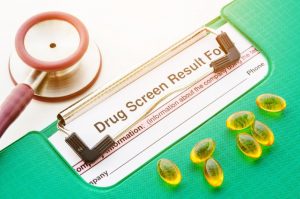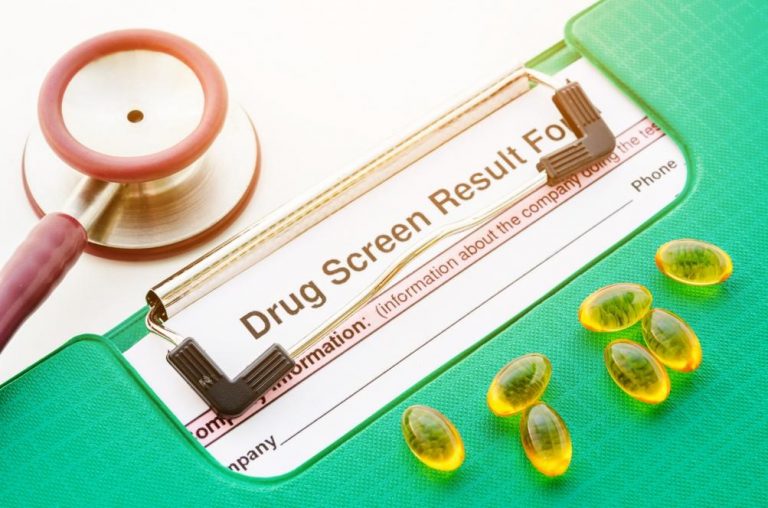 Whenever the prospect of administering a drug test comes forth for a business owner, many questions can cross their mind. As a business owner, you might wonder what type of drug test will be best suited to your employees' needs. What type of drug test will provide the best method of providing you with useful information? Of course, there is also the cost of administering the drug testing program you have to consider. Another crucial factor to consider is whether to choose lab-based drug tests. That has been used for a long time or to use instant drug tests.
This article is going to explore both types of urine drug tests. Methods and discuss the various options in these two categories. Both of these categories have their advantages and disadvantages. We're going to go over them. So, you understand why instant drug tests are a better option for your business.
The Most Common Assumptions About Drug Tests
Instant drug tests are a relatively new method of urine drug testing. An initial screening method full spectrum tests can carry in a lab; things are different. Laboratory-based testing has considered providing the most accurate results because of the in-depth examination involved. It might surprise many to learn that instant drug tests are now complying with the same certifications as lab-based tests. In fact, instant drug tests are now abiding by the Clinical Laboratory Improvement Amendments requirements.
Nowadays, it is a proven fact that conducting a drug-testing program in the workplace can have an immediate—significant impact on employee productivity and performance. Many organizations have witnessed a decrease in employee absenteeism, fewer turnover rates, and improvement in employee efficiency with effective drug testing programs. This also shows that administering workplace drug tests has been a great factor in reducing substance abuse among employees.
When employees are not using drugs, their productivity and attentiveness at work increase, reducing the probability of them getting into workplace accidents; as a result, drug testing programs have become a vital investment in bringing down the operational costs arising from substance abuse-related workplace accidents.
A Closer Look at Laboratory-Based Drug Testing
First off, we're going to take a look at laboratory-based drug testing. This method has been in use for a long time, and it has proven its reliability on several occasions.
How Laboratory Drug Tests Work
Drug testing is a standard practice in companies hiring new employees or testing the current ones. Laboratory testing is a reliable method for this purpose. It involves the collection of urine samples from employees. Who tested in labs. The results of the examination provided to the employers by the company conducting the test. Many people view lab-based drug testing as an invasion of their privacy since drug test results can also reveal the use of medications. 
Despite that complaint, almost half of all the large companies have been using lab-based drug tests. They have seen a rapid increase in productivity at work and reduced drug-related accidents at work.
When new employees considered a company, they provided the instructions to go to labs to submit their urine drug testing samples. When an employee is currently working at the company tested. They can visit the lab on their own time to submit the sample for the urine drug test during work hours. Lab-based urine drug tests are done in a controlled environment to ensure no malpractice takes place.
The Waiting Time
One of the most crucial things to remember about laboratory-based drug testing is that their service providers take time to deliver results. Since drug testing typically is done in bulk. Employees have to wait a significant amount of time they can get the results. It can cause HR to face many delays as they are on a strict timeline during the hiring process.
Of course, the test results are worth waiting for due to their accuracy and reliability. They can also be used as a proof to verify substance abuse in the court of law. The fact that lab testing is time-consuming and expensive makes it a less attractive option.
A Closer Look at Instant Drug Testing 
Instant drug tests are becoming more and more popular nowadays. The drug test kits can be found in local Walmart stores as well. You can even purchase them online individually or in bulk. We recommend buying in bulk because that lowers the cost by a large margin than buying individually.
While instant drug tests come in different shapes and forms, they all provide quick and reliable results. Instant drug tests can detect the use of drugs to identify substance abuse in all its forms.
How do Instant Drug Tests Work?
The most common type of instant testing is the urine drug test cup. Instant drug tests work simply: An individual submits the sample by urinating into a urine drug test cup and the cup seal. Within a few minutes, the multi-colored panel on the outside label of the cup changes color. There are different panels on urine drug test cups, which can detect four to sixteen different drugs. Urine drug test cups have a threshold for the concentration of a substance that they can detect. When the threshold for each drug is reached, the panel on the label associated with that drug will indicate a positive result.
While in the past, urine drug tests that provided instant results were not considered accurate, a new and improved apparatus that has changed the landscape. Products like the ones available at Ovus Medical are proof of the accuracy of instant drug tests.
Advantages and Disadvantages
Laboratory-Based Drug Tests
If you go with laboratory-based drug testing, you can achieve immense benefits. SAMHSA or the Substance Abuse and Mental Health Services Administration. DOT or the Department of Transportation has recognized lab-based drug testing reliability for a long time now. This is the reason why certifications from lab-based testing have been validated as an accurate measure of detecting substance abuse, thereby giving you peace of mind.
The major disadvantages of lab-based drug tests are related to both time and money. For most of urine drug tests, the turnaround time to get results can be 24 hours. If you add the time taken to collect the samples, secure them, and then transport them to the lab, it takes longer. Negative test results can take as long as 24 hours, and positive tests can take as long as 72 hours to be determined. They are also more expensive to conduct.
Another issue with lab-based urine drug tests is that they can detect most of the drugs subject to substance abuse. However, some specialty drugs cannot be detected by standard tests and may require additional testing, which comes with an additional fee.
Instant Drug Tests
Instant drug tests are very clear when it comes to the advantages they offer. The employer gets the opportunity to get immediate results from the samples of employees without waiting for a long turnaround time. It's convenient for the instant drug tests can conduct on-site within the office. Unlike lab testing, employees don't have to travel anywhere to submit the sample, nor is the sample supposed to transport.
When it comes to detecting specialty drugs, which lab tests charge extra to detect, instant drug tests can do this using a single sample. Comprehensive extended panel drug tests able to detect multiple drugs within the urine samples based on their concentration. This means that if an individual has been using both marijuana and a specialty drug like ecstasy, the appropriate urine drug test cup from Ovus Medical will be able to detect both.
Then there is the matter of instant drug tests being more affordable than the standard laboratory-based testing. When purchased in bulk, urine drug test cups can cost drastically lower per person than a standard lab-based drug test.
Final Thoughts
The better choice between the two options is obvious by weighing the differences between urine drug tests conducted in labs and instant drug tests. Instant drug tests make the detection of drugs a lot easier for employers. This makes the process of making the workplace environment drug-free more convenient and the matter of hiring new employees a lot more economical than through administering standard drug tests.