Pre-Employment Drug Testing Programs: Drug testing has become a prevalent norm for a growing number of companies around the world. Despite of the demonstrated inevitability, there are questions raised over the need of conducting drug test as part of the hiring process.
Most US companies have shunned the practice, but many others are still pursuing their very own reasons. Of all, it paves way for a more safer and effective workplace culture. Despite all the positives that come along, you can't flounder with fundamental rules lest you will land in a legal soup.
Curious to know more? Let's find out four such general mistakes that plague pre-employment drug testing programs:
If you've incorporated the drug testing programs, do not make rules in the air. Instead, formulate them with clearly defined boundaries to let employees be aware of all the pertinent information. Use your prudence to draft fundamental rules to ensure favorable and accurate outcomes. Lack or inadequate information could result in unwarranted consequences raising questions on the authenticity of the results.
Drug testing programs come under legal parlance. However, most companies flout the laws sending a wrong message across.  Given the fact that drug testing laws change across different states and industry verticals, you have to stay vigilant of all the revisions to fall in the compliance line. It is better to consult legal advisors if you're serious about adhering to the relevant laws and regulations.
Drug testing programs are required to be uniformly followed. So even if candidates have successfully cleared the drug tests, conduct regular checks to maintain the discipline throughout. There are fair chances that some notorious employees will evade the company drug laws, thereby raising huge question on the gravity of such employment programs.
There is no dearth of drug tests as such.  You can't be getting multi drug tests done if you can do away with only one. Right? So consult with your legal advisors about the prevalent drug use to determine the type of drug test for your company. Also, every drug test consumes valuable resources including time and cost. So you can't be taking it all casually. Ponder over the resources in hand to optimally utilize them for all your convenience.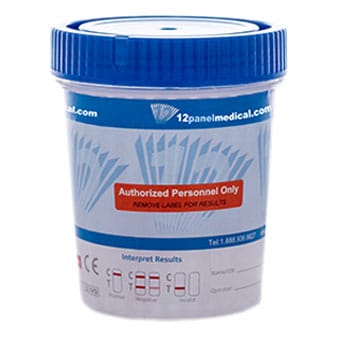 Drug test programs require special knowledge and skills to perform. So if you are up for specialized drug tests, arm yourself with all the potent knowledge and expertise else you might end up performing a flawed test. Never forget that a silly human mistake could cost a talented candidate the job! So be wary of the steps you take in the direction for one slip and you could end up putting a full stop on someone's dream job!
In the end .,…
If you're serious about the drug test programs, then you can explore numerous only options for drug test cups. The FDA approved/CLIA waived drug test cups promise accurate results without costing beyond your financial capacity.  Register or log in yourself and start shopping for our economical drug test cups!
For more information, you can call us at 561-331-2092 or write at JS@12PANELMEDICAL.COM.