Fentanyl Drug Test Strips
Additional information
| | |
| --- | --- |
| Weight | 0.01 lbs |
| Dimensions | 3 × 2 × 1 in |
| Drug tested filter | |
Strip testing Instructions
All our products ship on the same
day if
ordered Monday – Friday by 3:00 pm EST
1. Remove the test strip from the unopened pouch and use it promptly to get the best and most accurate results. Ideally, the test should be conducted within one hour after removing the test strip from the package.
2. Carefully hold the test strip by the end where you can see the product name. Please don't touch the strip membrane with bare hands to avoid contamination.
3. Dip the test strip upright in the cup comprising the urine specimen for a minimum of 10-15 seconds. Do not dip the strip past the entire line (MAX) on the test strip.
4. As you immerse the strip in the urine specimen, the test will begin to process, and color will appear across the membrane.
5. After the test strip has finished processing, take out the strip from the urine specimen cup and place it on a non-absorbent flat surface. Start the timer and wait for the colored band(s) to appear. Within 3 minutes, you will be able to read the result. Refrain from attempting to interpret the outcome after 10 minutes.
How To Interpret Test Strip Results:
Positive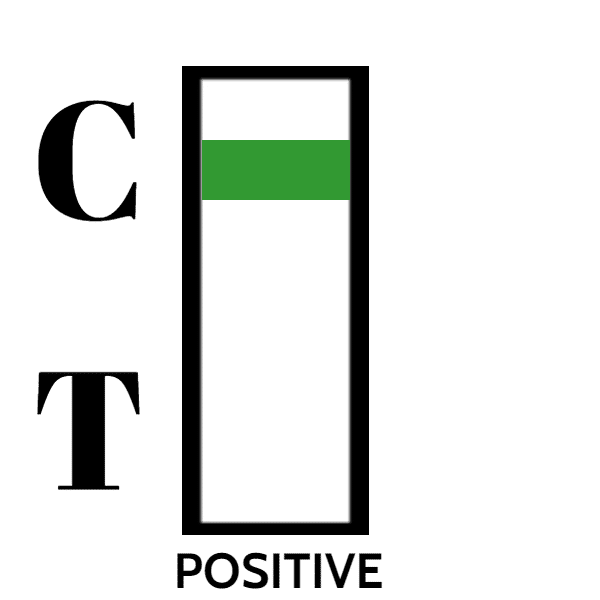 Only one colored band appears in the control region ©.
No apparent colored band appears in the test region (T)
Negative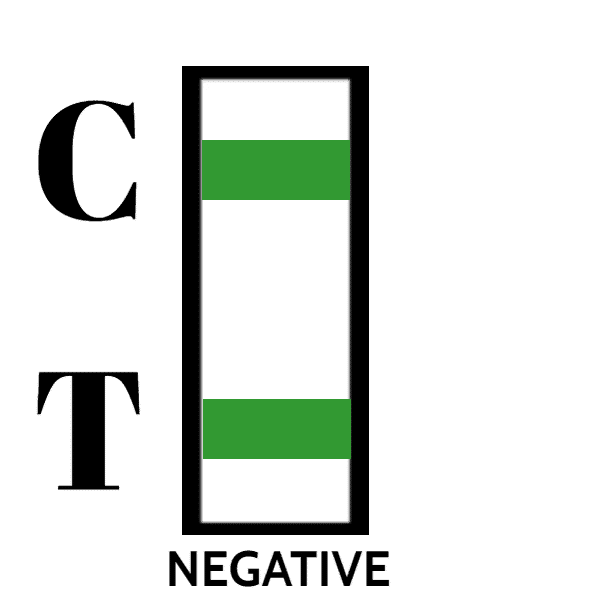 Two colored bands appear on the membrane.
One band appears in the control regions ©, and another in the test region(T).
Invalid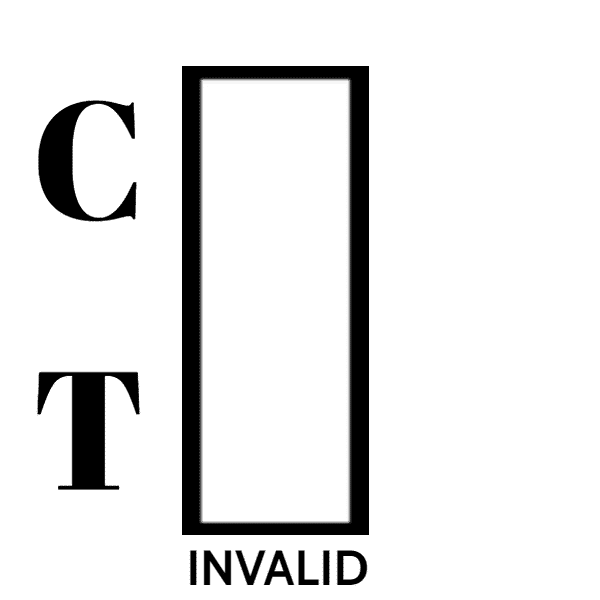 Any result without a control band at the specified read time must be disregarded.
Retest the procedure. If the problem persists, discontinue using the kit and contact your local distributor.
Delivery & Shipping

NOTE:
Same-Day Shipping Monday-Friday For All Orders Placed By 3:00 pm
FedEx 2nd Day and 3rd Day are guaranteed if the order is placed by 3 p.m.,
but that does not include Saturday, Sunday, or holiday deliveries.
Forensic Use
What is Forensic use only?
Forensic-use-only devices are meant to be sold for research purposes only. The FDA does not regulate these devices, and they are solely to be used as screening instruments. Please send the device to a laboratory for confirmation if more information about the results of a forensic use-only drug test is needed.
Courts, police departments, probation/parole offices, juvenile detention centers, prisons, jails, correction centers, and other law enforcement organizations, as well as laboratories or other establishments that provide forensic testing for these institutions, are all eligible users.
Forensic Applications Only gadgets are designed, tested, manufactured, or labeled for use in other settings, such as clinical diagnostics or the workplace.
What does it mean when something says "For Forensic Use Only"?
This indicates that the drug-testing gadget has not received FDA 510(k) approval. This type of drug test should not be used for job screening, pain management screening, or any other reason. These tests are only used in law enforcement, prisons, the military, and other government institutions to test for drugs.
What products are included in this category?
Some saliva and oral drug detection products are only meant to be used in forensic situations. Furthermore, some specialty tests (such as our K2/Spice drug test) are designed exclusively for forensic use. This category could possibly include other screening equipment. The product page will explicitly state any forensic-only equipment on our site.
En español
Las tiras reactivas de fentanilo (FTS/FYL) de Ovus Medical proporcionan a los profesionales sanitarios y a los centros de tratamiento de abuso de sustancias una potente herramienta para identificar y gestionar los riesgos potenciales para la salud que plantea la adicción a los opiáceos. Nuestras tiras reactivas de fentanilo están diseñadas para detectar fentanilo en muestras de drogas, alertando inmediatamente a los proveedores de la presencia de este narcótico potencialmente letal antes de que provoque una sobredosis.
Desarrolladas por los mejores profesionales médicos, nuestras Tiras de Prueba de Fentanilo son una parte esencial de cualquier plan de tratamiento integral. Al permitir a los usuarios evaluar el riesgo antes de la ingesta -o decidir sobre tratamientos alternativos-, estas tiras reactivas pueden ayudar a los médicos a elaborar planes de atención más seguros y eficaces, adaptados a las necesidades individuales de sus pacientes.
Si busca una forma fiable de reducir los riesgos asociados a la adicción a los opiáceos, no busque más: las tiras reactivas de fentanilo de Ovus Medical. Con resultados rápidos y tranquilidad en su núcleo, este producto de vanguardia es la llave que abre un mañana más seguro para todos los implicados.
Ovus Medical ofrece tiras reactivas de fentanilo, la forma más fiable de detectar la presencia de esta potente droga opioide. Nuestras tiras proporcionan un método seguro y eficaz para detectar la presencia de fentanilo en sustancias de consumo, permitiendo a las personas, médicos y centros de tratamiento planificar su seguridad antes del consumo. Nuestras herramientas están diseñadas para mejorar el bienestar general de la comunidad mediante la identificación de daños potenciales.
Nuestras tiras reactivas de fentanilo pueden detectar incluso cantidades ínfimas en cuestión de minutos utilizando una tecnología sencilla. Los laboratorios no necesitarán formación especial ni equipos adicionales: todo lo que necesitan es nuestro kit precintado de venta libre que incluye todos los materiales necesarios para realizar la prueba con rapidez y precisión. Los particulares pueden utilizar estas tiras para tener la tranquilidad de que sus medicamentos están libres de fentanilo.
Estas tiras de prueba de fentanilo proporcionan una manera fácil, cómoda y rentable para cualquier persona que necesite protegerse contra los riesgos del fentanilo con un mayor nivel de seguridad y precisión que otros métodos. ¡Con nuestras tiras puede planificar su seguridad hoy mismo con total confianza! ¡Obtenga ahora sus Tiras de Prueba de Fentanilo de Ovus Medical!
Las tiras reactivas de fentanilo son herramientas esenciales para quienes trabajan en centros de tratamiento de abuso de sustancias, médicos y otros profesionales de primera línea. El fentanilo es un opioide peligroso y potente que se ha vuelto cada vez más común en muchas drogas callejeras y puede causar una sobredosis si se ingiere. Las tiras reactivas de fentanilo facilitan el análisis rápido de sustancias in situ para determinar la presencia de fentanilo.
Estas tiras reactivas aprobadas por la FDA ofrecen resultados rápidos y precisos y evitan que los usuarios ingieran fentanilo sin saberlo. Diseñadas para mayor comodidad, las tiras de prueba de fentanilo proporcionan una detección de hasta 7ug/mL de sustancia estupefaciente. Los resultados positivos aparecerán en 5 minutos en la mayoría de los casos, proporcionando información muy necesaria cuando el tiempo puede ser esencial.
En unos sencillos pasos, puede tener la tranquilidad de saber que las sustancias se han analizado adecuadamente en busca de fentanilo con resultados fiables: simplemente añada una muestra de la droga a un pocillo de la tira; remueva el contenido durante 10 segundos; lea y registre los resultados transcurridos cinco minutos; deseche la tira reactiva después de su uso según las instrucciones de eliminación incluidas en el paquete. Con las tiras reactivas de fentanilo a mano, puede protegerse fácilmente a sí mismo y a los demás de la exposición a riesgos innecesarios debidos a drogas que contienen dosis potencialmente letales de fentanilo.
Presentamos las tiras reactivas de fentanilo: la solución más sencilla y eficaz para detectar fentanilo en el organismo de una persona. Nuestras tiras reactivas facilitan la detección de este peligroso opioide en la orina de una persona de forma rápida, cómoda y fiable. Nuestras tiras reactivas para la detección de drogas en la orina son precisas y eficaces, lo que le permite obtener resultados rápidos a los pocos minutos de realizar la prueba. Si necesita realizar la prueba desde la comodidad de su hogar u oficina, nuestras tiras reactivas de fentanilo son la solución perfecta. Además, todos los pedidos se envían el mismo día, de lunes a viernes, por lo que no tendrá que esperar más de lo necesario para obtener los resultados a tiempo. Con nuestro proceso de análisis de drogas no invasivo y rentable, los centros de tratamiento de abuso de sustancias y los consultorios médicos pueden confiar en que están obteniendo resultados fiables de forma rápida y precisa. ¡Obtenga sus Tiras de Prueba de Fentanilo hoy mismo!
Fentanyl Drug Test Strips; A Simple Solution
Urine drug test strips are accurate and reliable.

Safe and efficient urine drug testing.

Easy and convenient for home or office.

Same Day Shipping Mon-Fri

Bulk Discounts Available

Affordable Fentanyl Testing.

Forensic Use Only.

Results in 5 minutes.
HOW TO USE Fentanyl Drug Test Strips:   (see the detailed instructions tab above)
Why Fentanyl Drug Test Strips?
Ovus Medical understands drug addiction and the necessity to monitor drug use for safety. Fentanyl test strips (FTS/FYL) can detect fentanyl in drug samples before use, reducing the risk of overdose.
Our Fentanyl strips, developed by top medical professionals, allow people who may be exposed to medical treatment centers and doctors to assess risk and devise prevention strategies.
Ovus Medical provides Fentanyl Drug Tests to drug treatment clinics, doctors, and chronic pain sufferers. We're proud to offer a solution that protects patients and makes global communities safer. Our tools can help anyone avoid fentanyl risks. Use our detector strips to plan your safety today.
This test provides peace of mind and potentially life-saving action by allowing users to protect themselves from potential harm. So take control and test your drugs with Ovus Medical's Fentanyl Test Strips: the most reliable way to know if your drugs contain this powerful opioid drug.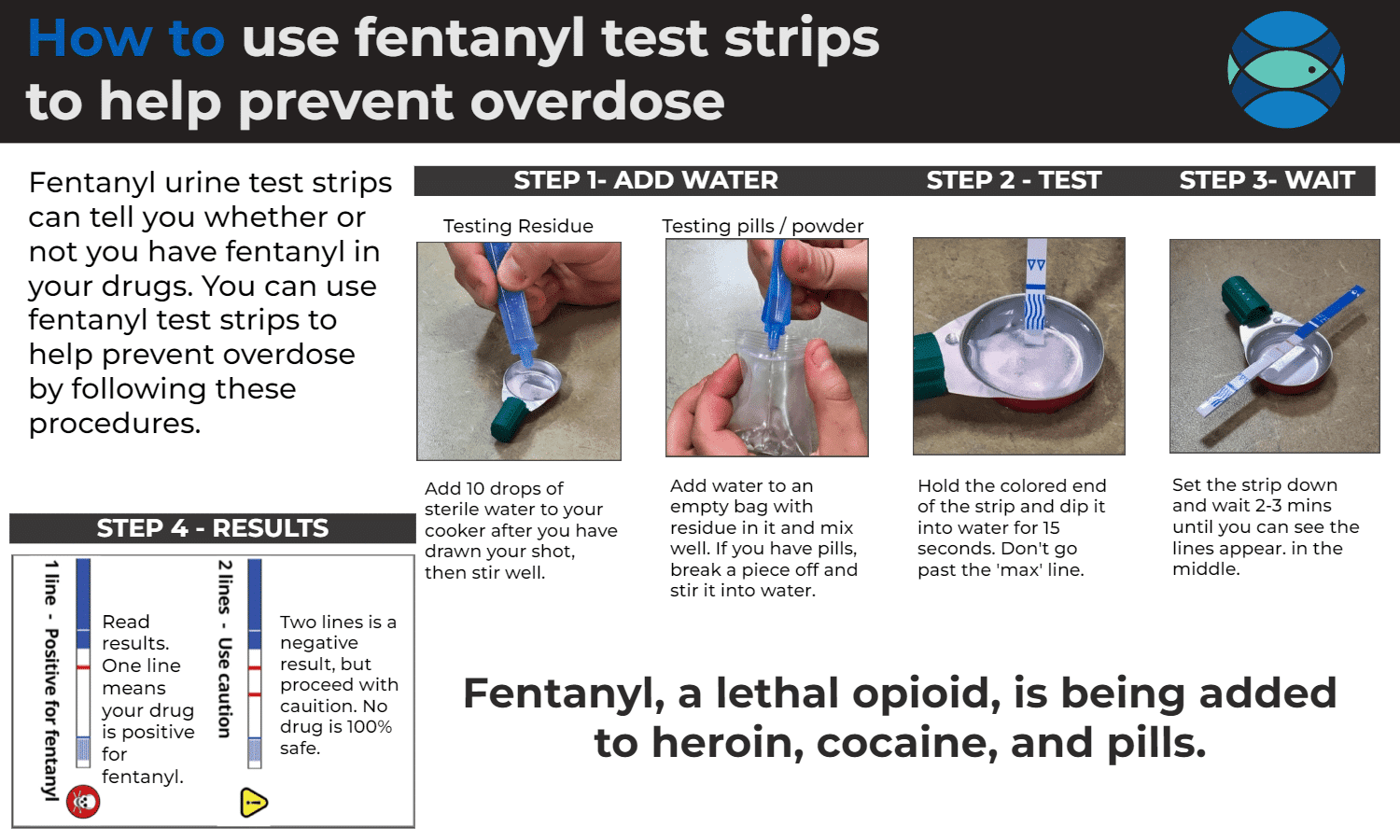 No matter where you turn for advice – whether it's specialists at substance abuse treatment centers or doctors – one thing is certain: consumers must protect themselves by testing their drugs for fentanyl. Ovus Medical has created an innovative solution for this urgent need: simple-to-use test strips that detect the presence of fentanyl with incredible accuracy at affordable prices.
MORE INFO ON FENTANYL
Fentanyl is a synthetic opioid that is usually used to treat people with serious pain that lasts for a long time or after surgery. Fentanyl is a controlled drug on Schedule II. It is similar to morphine, but about 100 times stronger. Under the care of a licensed doctor, fentanyl can be used as a legal medicine. Patients who are given fentanyl should be watched to see if they are misusing or abusing it.
Illegal fentanyl is being sold on the illegal drug market all over the country. Most of it is made in secret labs outside of the United States and brought in through Mexico. Fentanyl is being mixed with other illegal drugs to make them stronger. It is being sold as powders, nasal sprays, and more and more pills that look like real prescription opioids. Because there is no government oversight or quality control, these fake pills often have lethal doses of fentanyl and none of the drug they were supposed to contain.
There is a good chance that fentanyl was added on purpose to drugs that are banned. Due to how strong it is and how cheap it is, drug sellers have been mixing fentanyl with other drugs like heroin, methamphetamine, and cocaine, which makes it more likely that the combination will kill the user.
Making fentanyl without a prescription is not an exact science. Two milligrams of fentanyl can kill someone, based on their body size, tolerance, and how much they have used in the past. DEA tests have found fake pills with anywhere from.02 to 5.1 milligrams of fentanyl per tablet, which is more than twice the amount that can kill.
42% of the pills that were checked for fentanyl had at least 2 mg of fentanyl, which is a dose that could kill.
Usually, drug crime groups give out fentanyl by the kilogram. One kilogram of fentanyl could kill up to half a million people.
Someone could take a pill without knowing that it has fentanyl in it. You could also take a pill that you know has fentanyl in it, but you wouldn't know if it was a lethal amount.
Synthetic opioids like fentanyl are the main cause of drug deaths in the United States, according to the CDC. During this time, a comparison is made between the 12 months ending on January 31, 2020 and the 12 months ending on January 31, 2021.
Overdose deaths involving opioids rose 38.1 percent.
Synthetic opioid overdose deaths, mostly from illegally made fentanyl, rose by 55.6% and seem to be the main reason for the overall rise in drug overdose deaths.
You can't tell if a drug is real or fake unless it's been recommended by a licensed doctor and given to you by a real pharmacy. And without lab tests, there's no way to know how much fentanyl is in a single pill or how much may have been added to another drug. Because fentanyl is so strong, this is especially dangerous.