Purchase Drug Testing Supplies Here
Drug testing program in the workplace: In the present world, access to illicit drugs has become tremendously easy. Drug abuse is becoming one of the major concerns for employers, with 65% of the illicit drug abusers employed countrywide. It is a matter of immense apprehension for the organizations as working under the influence is not just a matter of the individual employee's safety and health concerns. But the growth and productivity of the company as well. The entire image of the company can be affected by the drug-abusing practice of its employees. This calls for immediate and comprehensive action taken by the administration. Curtail the practice of drug abuse in workplaces.
World Drug Report
As per the latest World Drug Report released by the United Nations office, the number of people suffering from drug abuse disorders has reached 35 million. This includes the use of opium and its derivatives, such as heroin, fentanyl, and tramadol. The report further states that the global illicit manufacture of cocaine has reached an all-time high of 1,976 tons. It has seen a 25 percent rise since last year.
Despite this increasing number in use, the treatment and prevention rate continues to fall short across the globe. The pertaining statistics remain the same as only one out of seven drug abusers are receiving treatment annually.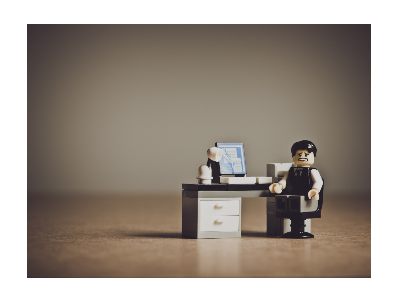 Employee Drug Testing program
This further escalates the concern for drug abuse control in the organizational space and uplifts employee drug testing programs' importance. It has become imperative to identify. Eliminate the drug-abusing workers and also exempt the job applicants presently abusing drugs. This is necessary to maintain a drug-free and safe work environment.
The most common way of detecting drug-abusing employees is to have a drug-testing program in the workplace. Introducing a drug-testing program can help reduce not just illicit drug abuse. But other associated activities too that are caused or influenced by drugs. This includes absenteeism, theft, reduced productivity, increased employee turnover, and events of violence.
Types of Situations That Require an Employee Drug Testing Program
The drug-testing program needs to be planned and executed carefully to get the best outcomes. There are different situations when you can carry out drug tests. This includes:
Pre-employment Drug Tests
This is the best way of ensuring that no person with illicit substance abuse habit becomes a part of the organization. They are making it a mandatory part of your recruitment process. It can offer you tremendous benefits. Also, preserve the safe and drug-free environment of the organization.
Random Drug Tests
Scheduling employee drug tests randomly can benefit you and keep all the employees on high alert to not get inclined towards substance abusive practices.
Reasonable Suspicion Tests
This drug testing program at the workplace is conducted on employees who show suspicious attitudes and behavior. It gives away symptoms of working under the illicit drug influence.
Accident and Treatment Follow-up Drug Test
Getting dependent on prescription drugs is easy. This can turn into a severe addiction. Therefore, when an employee returns after an accident or drug rehabilitation. Conducting a drug test is justified to ensure that the person is in the right health state. So he can continue working for the organization.
What Testing Equipment to Use for Employee Drug Testing Program?
If you choose to conduct a drug-testing program at the workplace, several testing kits are available for you. They can give you accurate readings and are cost-effective options to pursue. You can have multiple drugs detected using the same test kits. Drug test cup kits, for instance, can give you results for drugs, such as amphetamine, barbiturates, benzodiazepines, cocaine, methadone, methamphetamine, marijuana, and ecstasy. Buying urine drug test cups in bulk can help you execute the employee drug testing program efficiently.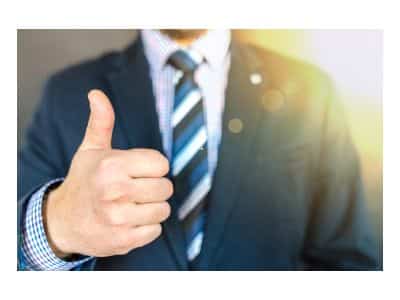 Using multi-panel kits can also help you detect multiple drugs in one shot. These testing kits use samples like saliva, blood, urine, and hair to give you positive or negative indicators of drugs' presence. Here are some of the benefits of using multi-panel kits to utilize in the drug testing program at the workplace.
Saves You Money
Conducting individual tests for each drug on every employee can cost you a fortune. Comparatively, multi-panel urine drug test kits are a more cost-efficient option. It offers you the detection of multiple drugs with a single kit. You can buy urine drug test cups in bulk at a more reasonable price and save yourself the expense that comes with expensive laboratory tests and individual drug testing.
Easy to Use
Contrary to the preconceived notions, you can easily conduct drug testing at the workplace using multi-panel testing kits. They are easy to use and give effective and accurate results immediately. They come with a detailed user manual telling you how to read urine drug tests or whatever test kit you have utilized.
These kits are designed to be handled by non-medical people and require no particular expertise to conduct the test. The drug test strips are simple to use, and no additional instrument is required to conduct the tests.
All-in-one Solution
As mentioned previously, multi-panel drug testing kits are ideal for your employee drug testing program because they can give you results for multiple drugs in one go. You don't have to arrange different tests for different drugs.
These urine drug test cup kits and drug test strips can easily detect some of the most commonly abused drugs. You can take urine and/or saliva samples, and have accurate results right before you without any difficulty.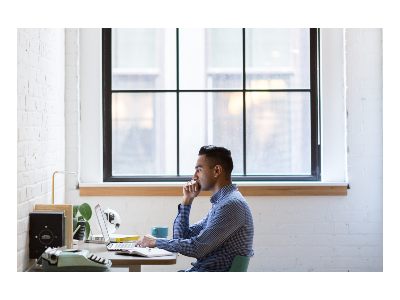 Quick and Accurate
The multi-panel drug test is designed for easy handling. The measurement and result indicators are made simple for easy and quick identification. You don't have to seek a professional's help to execute the drug testing program and interpret the results.
You can do it all on your own
If you're wondering how to read a urine drug test? Here's how: you will have a manual with simple instructions telling you how to understand the results. For instance, a urine specimen with positive results show no colored band on the test line. One with negative results shows color on the control line zone.
The results can obtained within 8 minutes and approximately 98% accurate if you precisely follow the instructions.
Essential Things to Know Before Conducting an Employee Drug Testing Program
Convenient to use on a larger scale and easy to read results, multi-panel drug test kits are quite useful for your drug testing program. However, you have to remember that the drug screening process comes with responsibility, and you need to be vigilant while executing it.
Here are some essential things that you need to be aware of while conducting workplace tests.
The Frequency of Drug Testing
How often you plan to have drug testing program in your company is an important part of the planning process. This requires you to work on your drug testing strategy and determine the objectives you want to achieve. If you want to screen all your employees for drug abuse, you can have an organizational drug testing program once.
If you want to discourage the employees from drug abuse and maintain a drug-free environment. Going for random drug testing of employees every few months can help you achieve this objective. Conducting pre-employment drug testing can help you achieve the objective of only having healthy employees on board. This is something that you need to decide according to the need of time and preference.
Your Budget Dedicated to the Drug Testing Program
The resources you're willing to dedicate to the program have a significant say in the process. Using urine drug test cup kits and drug test strips, you can have fast and cost-effective drug tests. It offers accurate and comprehensive results for multiple drugs at the same time.
You don't have to dedicate a fortune to conduct the drug screening. Instead, buying urine drug test cups in bulk can be a more cost-effective option to pursue that can be easily executed for a larger number of employees and give you immediate results.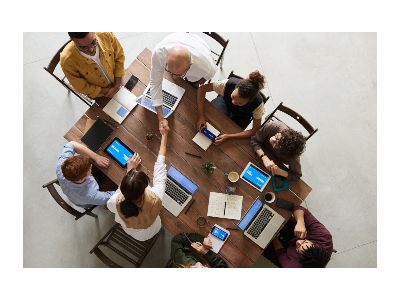 The Kind of Drugs You Want to Screen
As per the UN report discussed earlier, several illicit drugs have become common among people aging between 16 and 64. Cocaine, amphetamine, ecstasy, heroin, benzodiazepines, and marijuana are highly common among adults. To detect their abuse among your employees, you can use multi-panel drug test kits. That will give you comprehensive results for at least ten most commonly abused drugs in just one testing kit.
So, even if you're suspicious of cocaine use among your employees. Using multi-panel drug test kits can help you identify traces of other illicit substances too. This will make the process even more effectual and give you extended benefits.
Conducting a drug-testing program at the workplace is a challenging task. But the process has been made tremendously easier by testing options such as urine drug test cup kits and drug test strips. They can used easily and give you high-quality results. You can now purchase authentic and reliable multi-panel drug testing kits from Ovus Medical at the best price.